24th August 2018
Pixel 3 XL Leaks
I thought I'd write a little something, just in case you've just emerged from a cave and hadn't seen the Pixel 3 XL leaks that have come from some Russian guy, who is apprently now trying to sell the Pixel 2 XL for around $2,000!
Really there are two things that have caught people's eye from the leaks. The main talking point seems to be the 'notch'...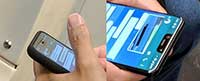 Now obviously I'm quite a Google and Pixel fan, but even I have a bit of a hard time justifying the size of that notch! To be fair, in the image on the right, it doesn't look as bad as the one of the left.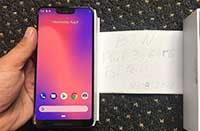 To me, it does look a bit too deep. The notification bar won't even really fill it. It's a shame, as from the back I think it looks really nice!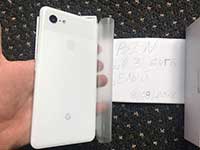 Then there's the actual specs. It's said the Pixel 3 XL will only have 4GB of RAM. Again, I would have a much easier time defending this if people like MKBHD hadn't come out and said they were moving of their Pixel 2 XL (which also had 2GB of RAM) as it's getting laggy.
I think I'll still like to try the Pixel 3 XL, but as you'll have seen on YouTube, I've got myself a Note9 for now. We'll likely have to wait until October to know if this is the actual release device.