20th July 2019
MIUI 10 - Have Xiaomi nearly cracked it?
I've used many Xiaomi devices over the years and the software has always been a dealbreaker. Almost always they have good hardware, especially for the price you pay, but the software has always been rather clunky and more than I could bare for a daily device. But as I recently used the Redmi k20 Pro with MIUI 10 I started to think 'maybe this aint so bad?!'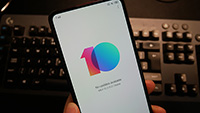 Lets take a look at some of the benefits built right into MIUI 10 -
Great swipe gestures
Fast and slick
Second Space and Dual Apps
Theming
Very customisable
Actually very pretty
AI Preloading of Apps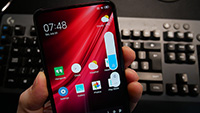 The over riding impression is that it is actually very slick and smooth, the feeling that a lot of users keep people coming back to Pixel devices for. You can also throw in some nice touches like the clock app icon actually shows the time (as you can see in the image above) and grouping less important notifications into a folder... in your notifications still. I love that!. If that's not enought, it also now looks a lot more like stock Android. The notification shade and volume sliders are very similar now, for example.
Then there's theming and the amount of things that can be customised in the MIUI 10 settings, many more then most systemts will allow. Such as the lock screen clock, showing connection speed in your status bar, changing the battery indicator from an icon, to a percentage or a bar along the top of your screen. Maybe you want a search bar not a link to settings in your notioifcation shade, or perhaps you don't want the notification light to blink when you have notifications? You can actually spend hours roving through MIUI 10 settings, finding now features you've not seen before.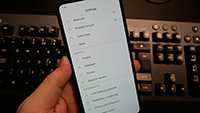 Now to the negatives. The launcher is terrible. Thankfully that's easily replaced, leaving just the overly aggressive RAM management and closing down of background processes that needs fixing and Xiaomi could really be on to something with MIUI 10!
Watch the video review of the Redmi K20 Pro to see MIUI 10 in action.
Take a look at other Chinese import devices and let me know what you think on the forum!