6th June 2019
The OnePlus 7 Pro is My New Daily
I have a mixed history with OnePlus. I loved the original and named it my phone of the year for 2014. I then bought the OnePlus 2 and was somewhat disappointed. I didn't buy another until the OnePlus 6T a few months back and actually really liked it. It might have been my daily if the fingerprint sensor worked for me, but alas, it worked only about 20% of the time, so now my brother has that as his daily device.
The along came the OnePlus 7 Pro. It wasn't really on my radar until MKBHD said it was his phone of the year so far. That's pretty high praise, so I watched a few more reviews and thought it was worth a go. I love OnePlus' near stock software and their build quality is generally good, so I had high hopes. I have to say, I think my hopes were met! One of the first things I realised was just how beautiful a device it is. It's the first phone... well, maybe ever, that I've not wanted to cover up with a skin!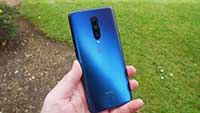 I actually really liked the feel and experience of the 6T, so when I found the fingerpint sensor of the 7 Pro worked great for me, I was already thinking I should perhaps lay my Huawei Mate 20 Pro aside and make the OnePlus my daily. The only other thing that could stop me was the camera and I was pleasantly surprised by that, not only the image quality, but the fact that it had a triple lens array on the back. Who would have thought a couple of years ago that the lack of an ultra wide angle lens would be a deal breaker for me?! Yes, the quality was not as good as the Huawei, but it was good enough for me. The slick and smooth (and properly functioning) software more than made up for it.
Then there's the screen. The beautiful, full screen, 90Hz, Fluid AMOLED screen. Wow. I thought the pop up camera was a bit of a gimmick, but it allows for such a great looking screen... and is also a bit of a party piece.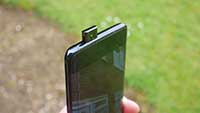 So that's it. I did the review (see below) and had no urge to go back to the Huawei*. The OnePlus 7 Pro will be my daily... for at least three months until the Samsung Galaxy Note 10 or the Pixel 4 XL!
Watch the review to find out more!
What do you think of the OnePlus 7 Pro? Would you take it over the amazing camera of the Huawei Mate 20 Pro? Come and let me know on the forum!
* Actually had nothing to do with the US trade ban on Huawei.