9th September 2018
Samsung Galaxy Note 9
I can't lie, I've been a big fan of the Note series since the Note 3. Funnily enough, I had the original Note but thought it was too big and ugly. Didn't even bother getting the Note 2. I have then loved the Note 3, 4 and 5.
I had a Note 7 on order, but Carphone Warehouse mucked me about with my delivery date and I cancelled... just before they started bursting into flames. In a stroke of good timing, the Pixel XL came out and I bought that and followed it up with the Pixel 2 XL.
This year, partly because of what I see from the Pixel 3 XL leaks I decided to go back to the Note 9 and see how they've progressed since the Note 5.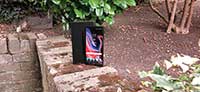 Design
The main point here, no notch. Very slim bezels top and bottom and almost no bezels round the side. It is quite a heavy phone at 201 grams, you'll probably not find one heavier, but it feels good in the hand and not bulky like perhaps the Xperia XZ2, that actually weighs 2g less. This might be because it's only 8.8 mm thick. If you're putting a case on this, bare this all in mind as it will make it that little bit even bigger.
The Finger Print Sensor is mounted high up, in the middle on the back and is very low profile so can sometimes be hard to locate. A skin or case helps with this and when you do find it, it's reliable and nice and quick at least.
Hardware
Exynos 9810
Octa-core (4x2.7 GHz Mongoose M3 & 4x1.8 GHz Cortex-A55)
Mali-G72 MP18
Stereo speakers
Iris Scanner
NFC
IP68 dust/water proof (up to 1.5m for 30 mins)
3.5mm jack!
Pressure sensitive home button
There is a lot of talk about the Snapdragon version being better. It has been shown to benchmark better than this Exynos 9810. I don't let that worry me as it's plenty fast and smooth enough. For me it still benchmarked better than the Xperia XZ2, which has the Snapdragon 845.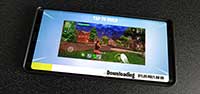 Although the stereo speakers don't score as highly on my sound meter, they do sound great and are plenty loud enough, the real test being can I listen to podcasts while the kettle boils and the answer is yes!
Screen
The screen is 6.4" Super AMOLED screen and looks fantastic. Again, it didn't score as high as I expected when I put my light meter on it (see attached pics) but that doesn't reflect how clear, crisp and bright the screen really is, with amazing viewing angles. It is generally accepted to be the best screen on the market at the moment, yes, including the iPhone X.
Camera
This is an interesting one, me coming from the Pixel 2 XL, which arguably has the best camera on the market. Does the Note 9 match up? Probably not, but it certainly is right up there with it.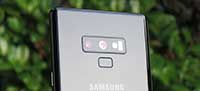 The Note 9 has two 12MP lenses on the back. The 'main' one can switch between f2.4 and f1.5, which is the lowest f stop you will find on a mobile phone. This allows it to function in lower light and does a great job. The other lens is the zoom lens. I was surprised how useful I found this, not having had it on any other phone before. The big advantage here is, with a proper zoom you still get all 12MP in the photo. With a digital zoom, you're effectively getting a cropped image to make it look closer.
Photo's look crips, clear, sharp and with good colour. See my album of photos here.
Video is great too. A very good stabilisation helps, although it can make panning look a little jerky. Hopefully they'll improve this with software updates.
Video can be filmed in 1080p 60fps or all the way up to 960fps in 720p for that super slow mo, which is really impressive to see.
Battery
Quite brave of Samsung I thought. Your Note 7 kept bursting into flames as you'd crammed too much battery in, then for the Note 9 you stick about 700mAh's in there! That's a 20% increase on the Note 7!
It shows too. I have almost everything turned on. Locations, always on screen, updates etc and I still get around 28 hours use from one charge. Samsung lets you quite easily change battery modes, with the Mid level not really affecting you too much and would push me up over 30 hours from one charge. I see reports of people easily getting 10 hours screen on time too. Very impressive.
Software
Mine came with Android 8.1 and the latest security patch, which is probably what I would expect from Samsung. They've never been great with getting actual OS updates out, but are at least on the ball with their security patches.
Smart Switch makes it easy to copy everything over from your previous phone, even if it's an iPhone, but tbh, I recommend to start fresh. I copied over and had terrible battery life until I reset and started over from the beginning.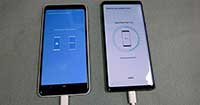 One thing Samsung like to do is let you customise your device. Add themes, change the lock screen, even adjust what icons are showing along the top bar. Their stock apps are actually quite good these days with the camera app being better, in my opinion, than the stock Android app. It's not overly hard to remove the 'bloat' these days anyway. Look for my YouTube channel AndroidAndyUK for a video on how to do this.
S-Pen
I never really used this much previously, but love it on the Note 9. For one, it can be used as a remote as it now has Bluetooth. Using the S-Pen you can open the camera app, switch to the front facing camera and then take a picture, all just using the S-Pen!
You can also use it to magnify the screen to see small text or cut part of the screen and even then do text recognition to copy the text from a picture.
DeX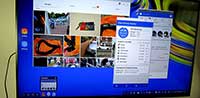 This is fantastic. Buy a USB Type-C to HDMI cable, plug your phone into your TV or monitor and you'll get a full desktop version of you phone. Either bluetooth connect a keyboard and mouse, or get a dock that lets you connect USB devices and you've basically got a desktop computer to use!
Bixby
I really wanted to give it another go. Give it a chance. But it's just not that good. The only real use for it is it's quick to change settings, instead of looking through your actual settings to find the one you want. "Bixby, set my screen time out to 1 minute"
Conclusion
Yes, this is the best Android device you can buy right now. It's got an amazing screen, it's fast and smooth, great camera, loud and clear speakers, it's the whole package.
The only down side is its size and how long you might have to wait for Android Pie!
Watch the video version of my review.